Emperio is beyond just real estate.
It is about achieving results and improving people's lives, helping them achieve their dreams and goals to live happy and satisfying lives.
The logo is a merge between the letter 'e' and an abstract smile in a simple and bold execution that can adapt to any treatment such as being engraved, embossed, or stitched, built in a 3D model in front of emperor's offices, or just used on its own as a pin on suits.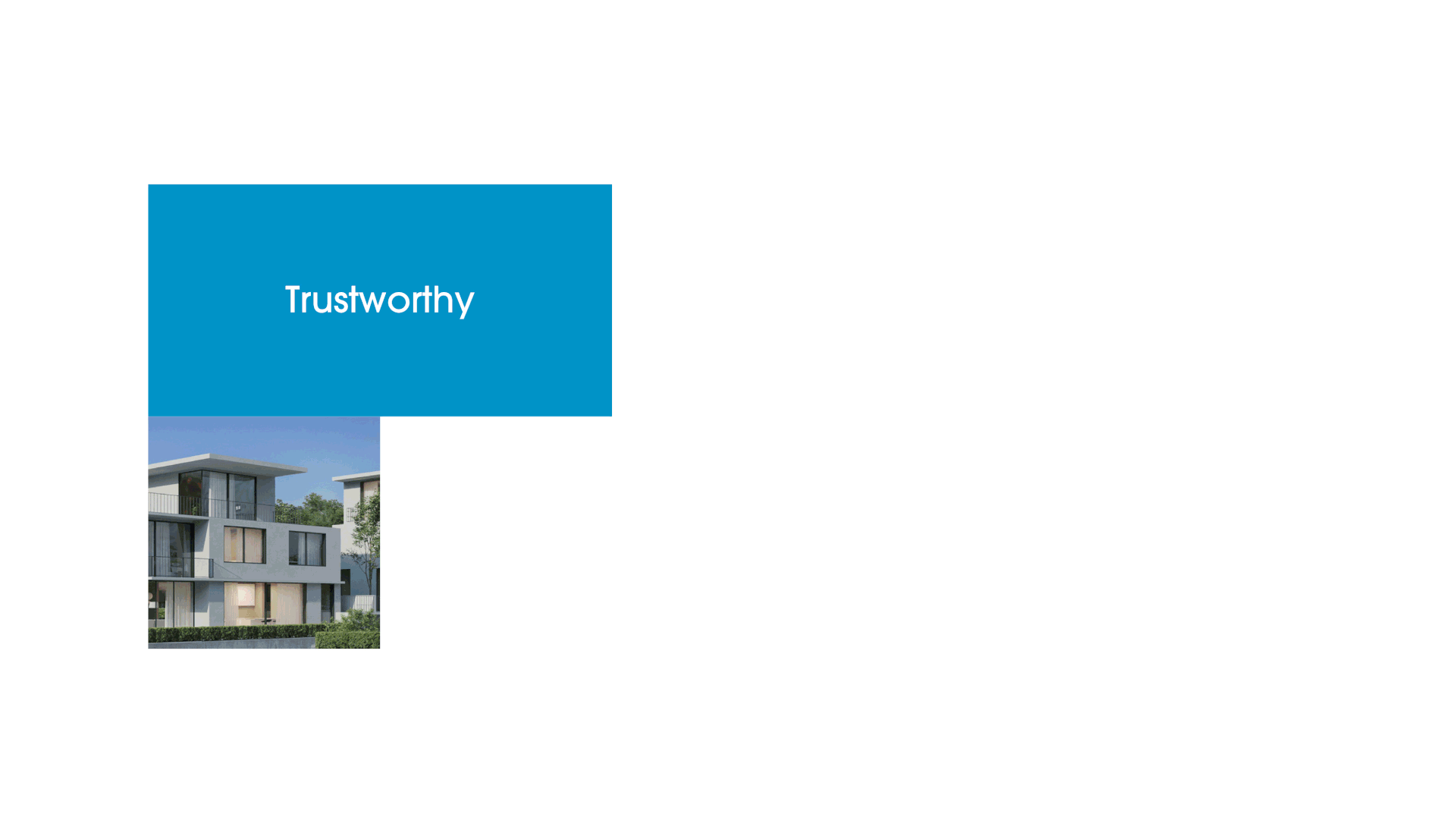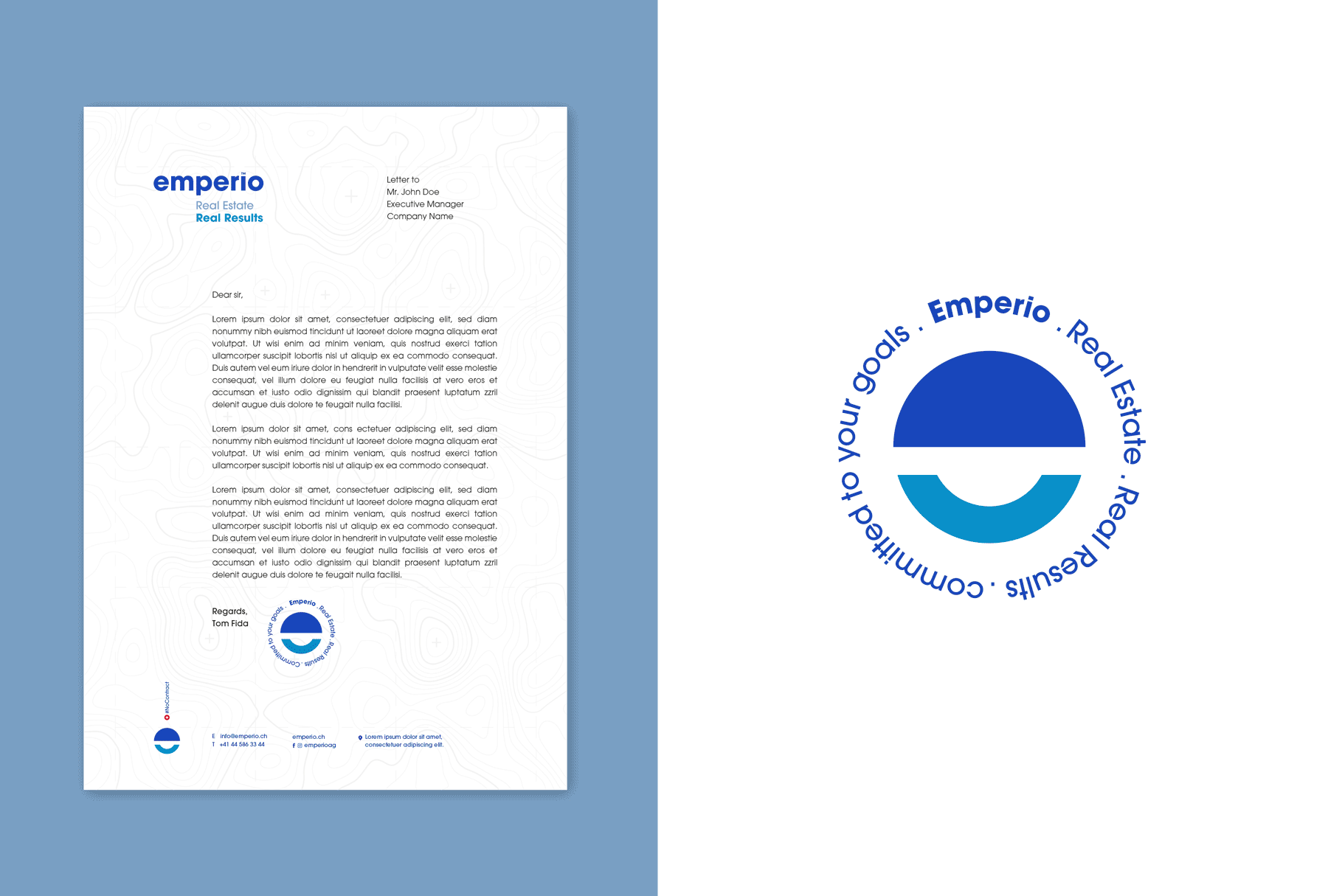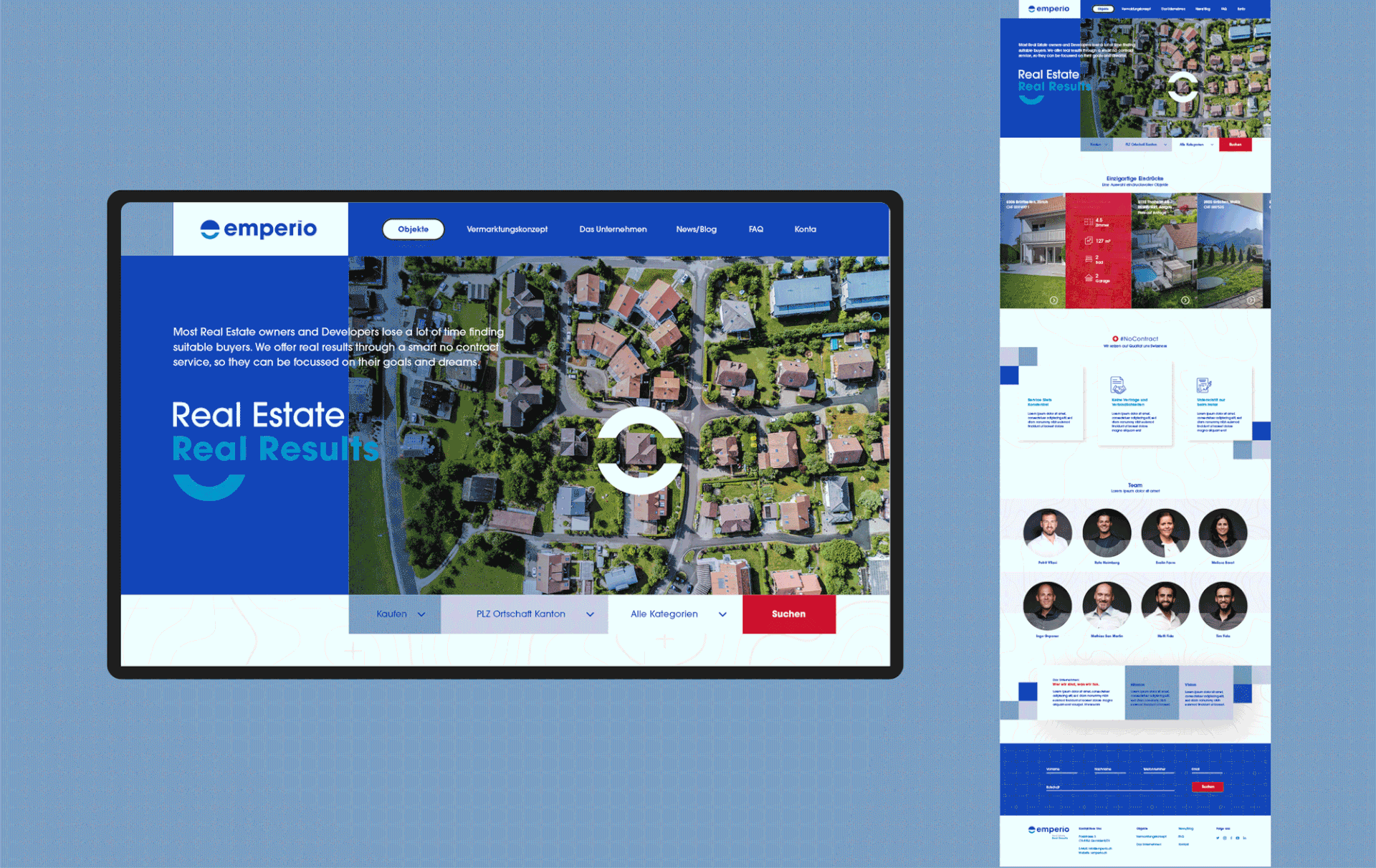 The conducted brand strategy and the first designed concept were presented in a 
"BRANDING WEBSITE"
which allows the client and all stakeholders to access the presentation and strategic work much more efficiently.
Client
Switzerland
Creative Brand Strategy
Tagline Generation
Rebranding Visuals
Brand Strategy
2021